Another Bondfire Radio Audio Festival in the books!
18 September 2015 BLOG
---
Airing live from the scenic Vazquez Building rooftop in Bushwick, we held our annual audio festival marathon which was 12 hours this year from
10am – 10pm
featuring on site vendors, community sponsors, food by Chef Airis Johnson, featured guest artists and broadcasters as well as Bondfire Radio's impressive line up of live programming.
With the sun rising to it's peak, the ladies of
Hip Hop and Her Fam
, DJ Petra and GenesisBe kicked off the afternoon of live mixes with a special preview of a new GenesisBe track. And, just when we thought the day was ours to take, friends to the north of us in Bed-Stuy were getting drenched by a freak thunderstorm. Should we pack it up and call it a day or wait it out? We decided to wait it out and when the wind blew all over music aficionado Macedonia's tiny 7 inch vinyl as he played,
Radio BSOTS
didn't skip a beat and the rain storms passed us over!
Our first set of live featured artists,
Super King Armor
(Queens, NY)  and
Rob Milton
(Virginia/NJ) sat on the couch with TK and Coole High for an unplugged interview and live performance especially for the Bondfire Radio Audio Festival. It was a great honor to learn about their lives and music and hear the live manifestation of their work.
Independent media is growing and the world is starting to recognize the importance of non-corporate media. Hosted by Manny Faces of
The Manny Faces Show
and
Birthplace Magazine
, we teamed up with fellow indie radio makers, DJ Fusion of
Fusebox Radio
, Standby Gypsy of
Zenlive.tv
, Cynical Smith of
Beatminerz Radio
, and TK represented Bondfire Radio on a spirited panel about quality in independent media, competing with the conglomerates, and how they operate daily. Tune in for an in depth discussion, covering all bases.
We jump back into the music with live mixes by DJ Samurai Banana of Uncommon Radio Live your home for Progressive Hip Hop, followed by DJ Temisphere dropping that trap, afro-beat, hip hop, garage and more out of the UK.
This year's guest broadcaster, "The Colored boy and Friends…Summer Edition" featuring essayist Alex Hardy with an exclusive new work read live on the air in his classic NSFW style and joined by guest interviews with Bayinna Black, The Planet Blaster and Willie Jackson, founder of Abernathy Magazine.
Just when you thought it was winding down, a party ain't a party til The Likwuidity Mixshow comes on! Likwuid jumps on the decks to flex her music muscle with a special preview of GNU's new song "U.N.I.T.Y: Who you Calling a THOT?" a cover of Queen Latifah's classic "U.N.I.T.Y". They also shot part of the video live on the roof with the BFR audience!
Conscious and Coole High interviewed our last but not least featured guest artists, Brooklyn emcee L.atasha A.lcindor got the roof HOT with her raw energy and talent, and Lex Sadler's Rhythm and Stealth took us right over the edge with a his special brand of electronic music, live drums, and INSANE visuals (you had to be there). They provided the perfect culmination to the entire day.
Check out the event in full or select your favorite parts right here! Click "up next" on the player to see all the tracks:
2015 BFR Audio Festival Live Broadcast by Bondfire Radio on Mixcloud
Meet our vendors
The 2015 BFR Audio Festival was sponsored, in part, by the Greater New York Arts Development Fund of the New York City Department of Cultural Affairs, administered by Brooklyn Arts Council (BAC).
Additional thanks go to Funkadelic Studios for their partnership in the 2015 BFR Audio Festival!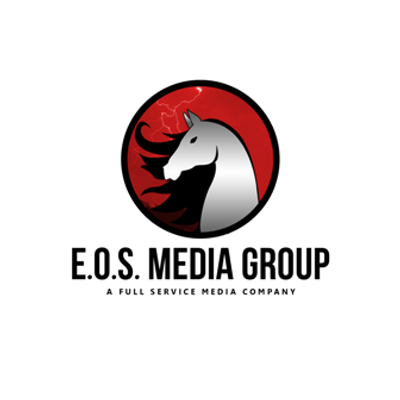 ---